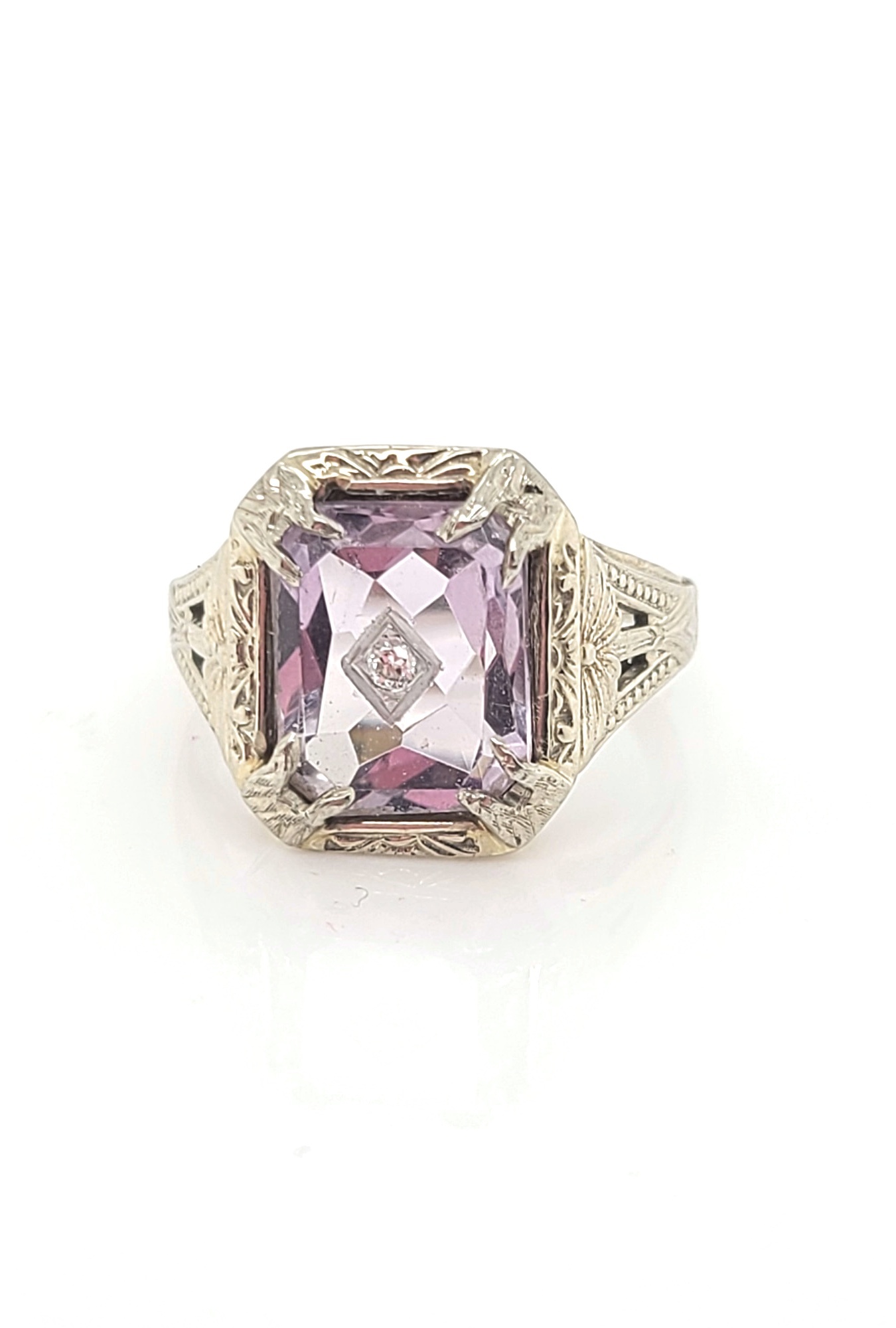 14kt White Gold, Amethyst & Diamond Inset Vintage Ring
14kt White Gold, Amethyst & Diamond Inset Vintage Ring
An excellent vintage ring.  Beautiful engraving detail on the ring, bezel and prongs.  The perfect purple amethyst has a small round diamond inset in the center of the stone.
Ready to ship in size 4
If an alternate size is desired, please select proper size and allow an added 5 business days for resizing.
Article number P-3114